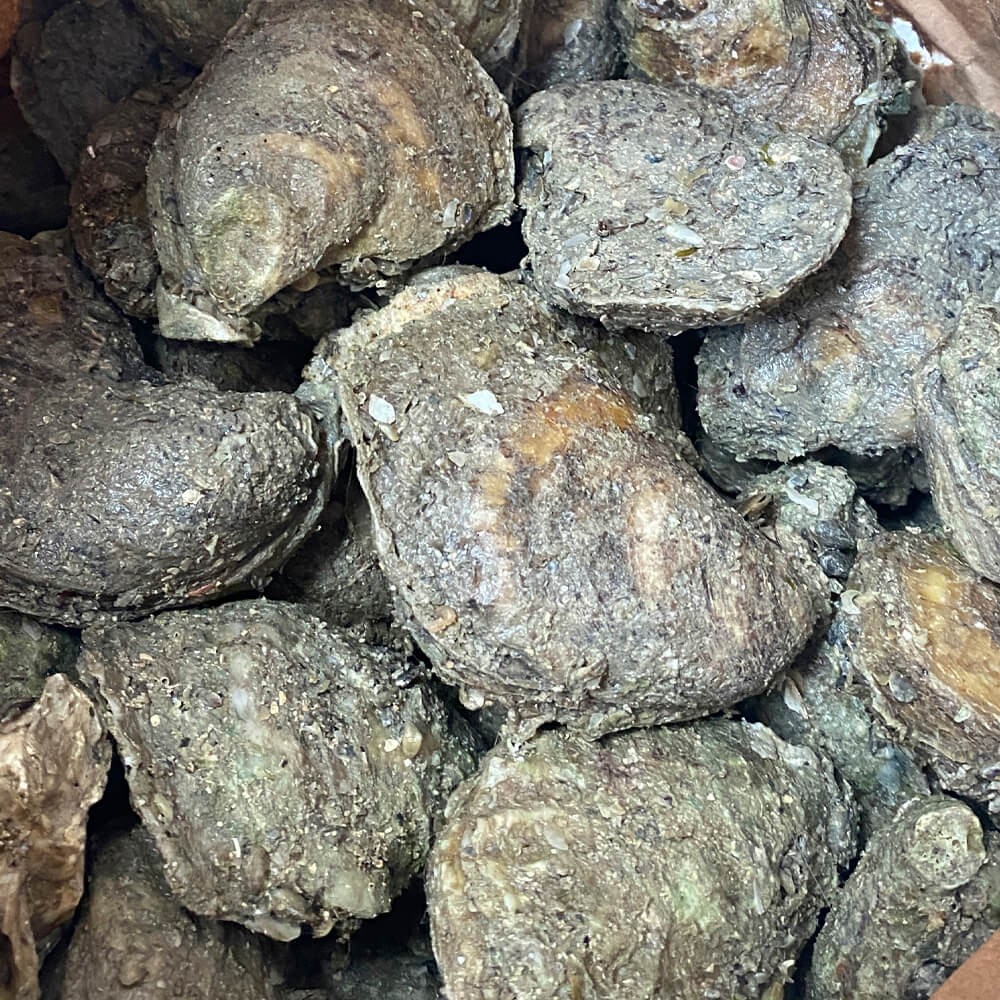  
Live Oysters In The Shell Small Sack
price $105.00
price $105.00 (tax excl.)
price $105.00 (tax incl.)
Pickup only Friday thru Sunday - Ships only Saturdays.
Live Oysters In The Shell. Small Sack 4-5 dozen, 40 pounds.

Live Fresh Oysters In The Shell Small Sack 4-5 dozen, 40 lbs.
Live and raw ready-to-eat, can be consumed raw or cooked.
Consuming raw or undercooked seafood, shellfish, meats, poultry, or eggs may increase your risk of foodborne illness.
Data sheet
Type

Mollusca

Origen

Gulf of Mexico

Presentation

Fresh
Live

Allergen

Yes

Shipping Method

Pickup in store
You might also like
Fresh shrimp and seafood.