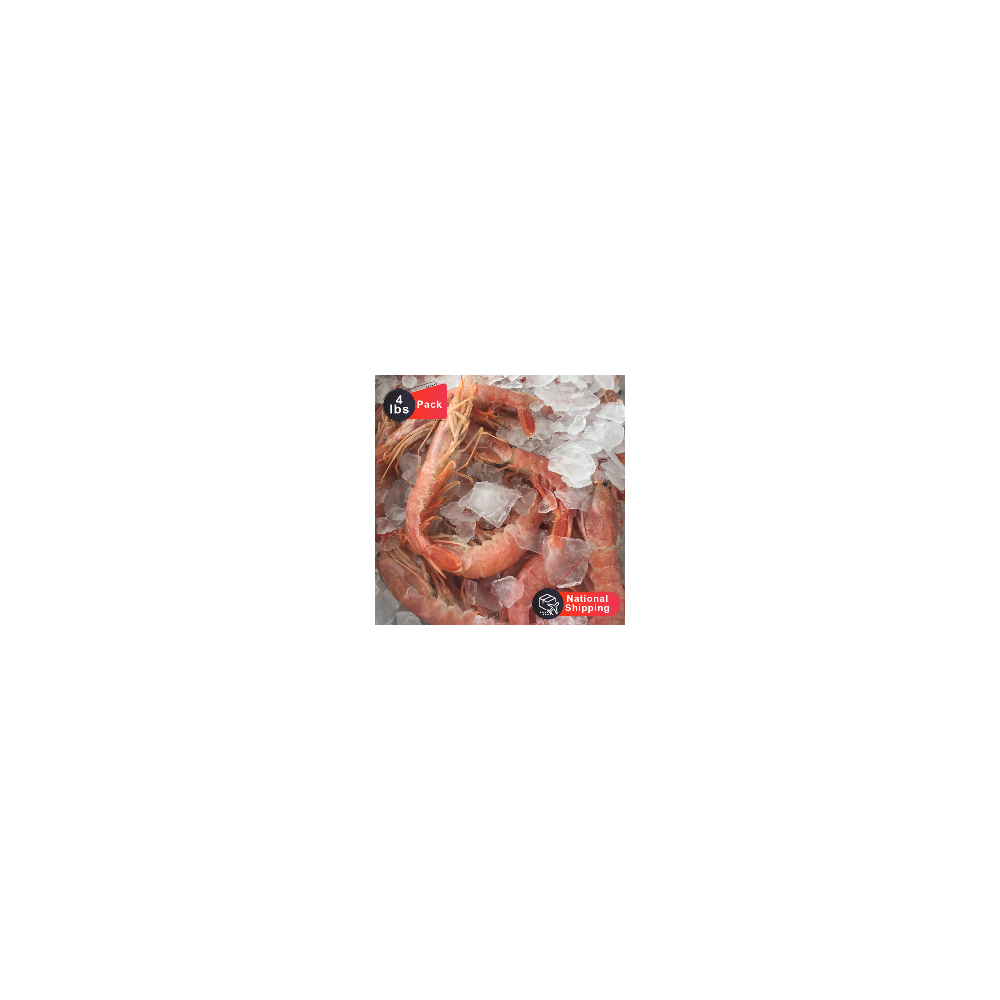  
4-lbs Pack of Royal Red Shrimp - Langostinos
price $48.00
price $48.00 (tax excl.)
price $48.00 (tax incl.)
Pickup only Thursday thru Sunday - Ships only Saturdays.
4 pounds of Royal Red Shrimps - Langostinos.
Count: 9-12 (U12) to a pound (head-on).
Count: 16-18 / lb. (EZ-Peel head-off).


Pack of 4 pounds of jumbo royal red also know as langostinos. *Packaged with reusable insulated foam container and leakproof refrigerant gel cold pack to keep your shrimp fresh thru shipping time.
Note:
Gel is non-toxic, food safe.
Do not consume.
Do not apply to the body.
*This package is included for shipping method only, not for pickup in-store.
Data sheet
Type

Crustaceans

Origen

Argentina

Presentation

Fresh frozen
Raw

Allergen

Yes

Count per pound

9-12 w/head

Shipping Method

National Shipping
Pickup in store
You might also like
Fresh shrimp and seafood.