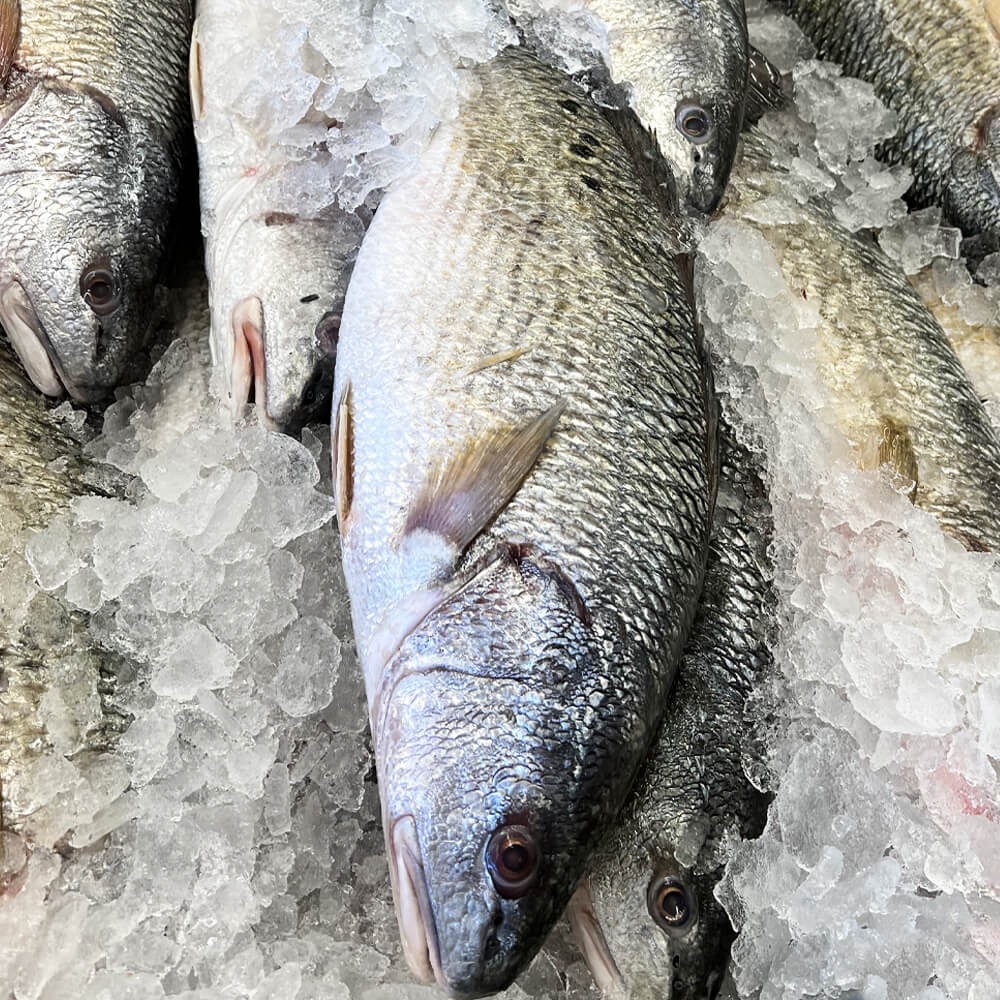  
Fresh Red Drum Fish - Whole or Fillet
precio 20,00 $
precio 20,00 $ (imp. excl.)
precio 20,00 $ (imp. incl.)
Recolección solo los jueves a domingo: se envía solo los sábados.
Red drum / Red Fish 2 to 5 pounds, whole or fillet skin-on or off. Saltwater fish that can live in both salt and pure freshwater.

It has a firm, white flesh, you can baked, fried, and boiled. Whole is the most common way to buy redfish.
*Small size 2 to 2.5 lbs. approx.. Medium size approx.. 4.5 to 5 lbs.
*Whole fish uncleaned measures.
Ficha técnica
Type

Fish

Presentacion

Crudo
Fresco

Método de envío

Recoger en tienda