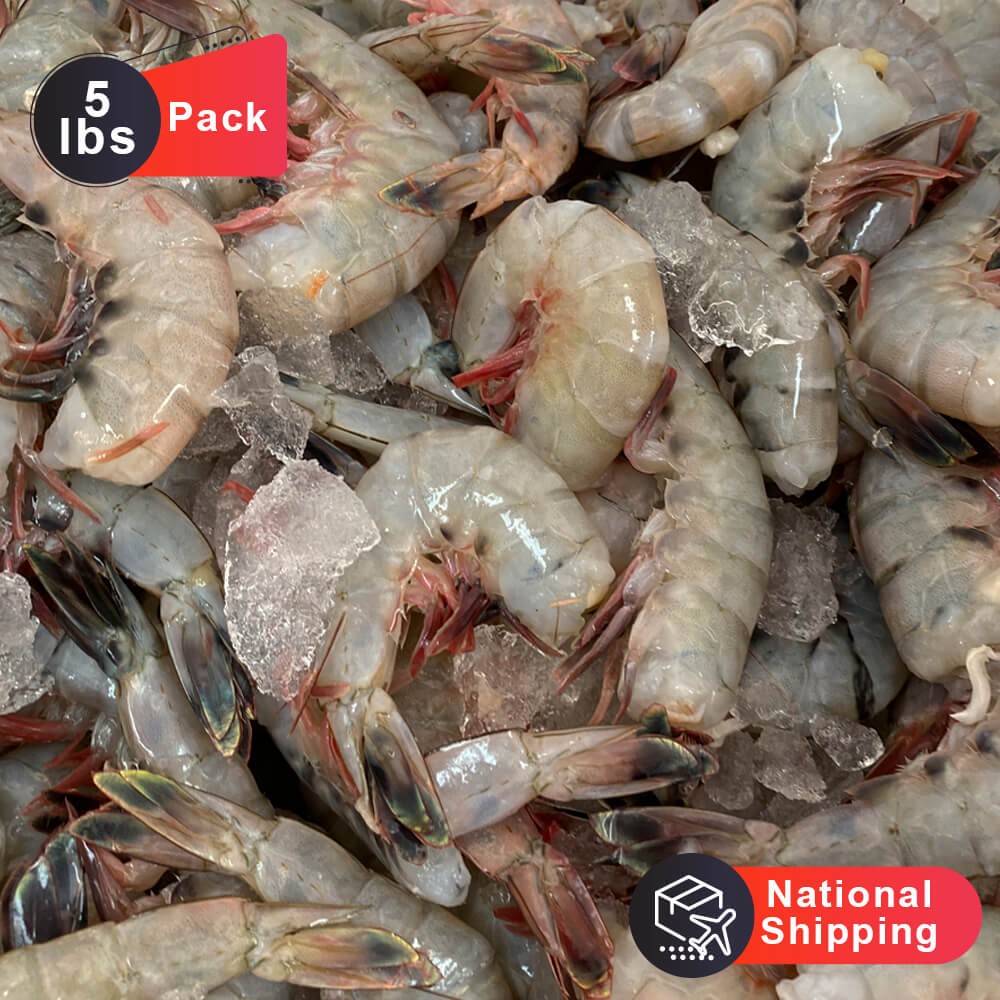  
5-lbs Pack of Jumbo Size Gulf Shrimp Head Off
price $75.00
price $75.00 (tax excl.)
price $75.00 (tax incl.)
Pickup only Friday thru Sunday - Ships only Saturdays.
5 pounds of jumbo size shrimp headless
Count: 16-18 to a pound. (head-off)


Pack of 5 pounds of jumbo size shrimp headless. *Packaged with reusable insulated foam container and leakproof refrigerant gel cold packs to keep your shrimp fresh thru shipping time.
Note:
Gel is non-toxic, food safe.
Do not consume.
Do not apply to the body.
*This package is included for shipping method only, not for pickup in-store.
Data sheet
Type

Shrimp

Origen

Gulf of Mexico

Presentation

Fresh
Raw

Allergen

Yes

Count per pound

16-18 headless

Shipping Method

National Shipping
Pickup in store
Sort by:
Huge shrimp
0

of

0

people found the following review helpful
Overall Rating:





Product quality:





These jumbo shrimp was great and huge, I boiled some and grilled.

Click on the Facebook like button for product review you will collect 10 points with our loyalty program. You can convert 10 points in your account into a voucher for a future purchase.
You might also like
Fresh shrimp and seafood.